Practicing BDSM
You don't strictly need fancy equipment to start having kinky fun right now – all you really need is a creative imagination and a dirty mind. But don't toys always make things more fun?! Here's a guide for those of you who may be ready to dip your toes into the world of BDSM but don't know where to start.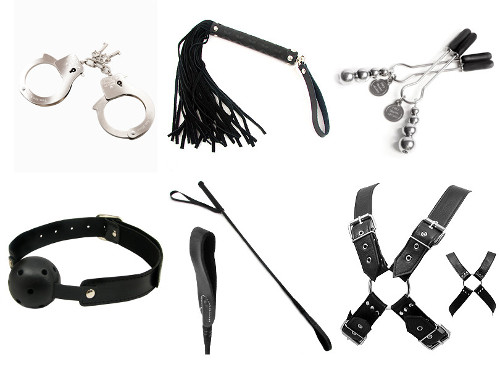 Impact and Sensation
Spanking
Using your bare hands is just fine, but when you feel ready to kick it up a notch, consider trying a leather paddle. It creates a more "sting-y" sensation than a hand can, and doesn't require as much effort on the giver's part.
's not the only kind of pain-play out there, of course! A Wartenberg wheel is a medical-looking implement that prickles across the skin in a distinctly creepy way.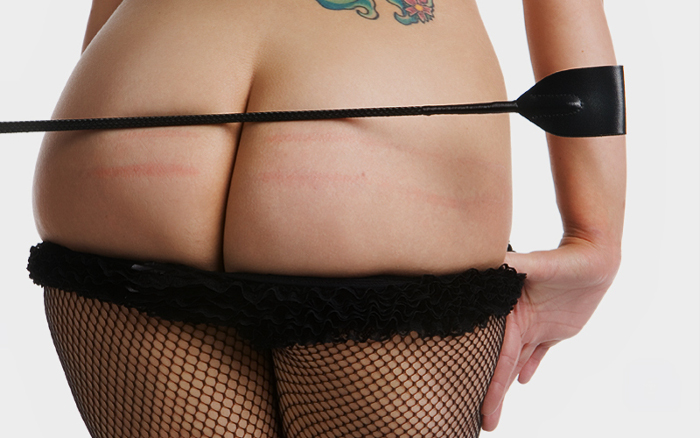 Nipple clamps add a little pain that can multiply the pleasure. While one partner is wearing clamps, the other partner can tug on the chain, squeeze the clamps tighter, or even attach a small weight to the chain to amp up the sensation. Some clamps even vibrate!
More adventurous players may want to experiment with e-stim, or electrical stimulation, for some shocking new sensory experiences. Conversely, meeker folks may want to limit their sensation play to something like a feather tickler.
Restraints
Physically restraining someone is a common element of BDSM, because it makes one partner utterly helpless to the other. When your lover can't move, you can do whatever you want to them (within reason!).
Handcuffs
are a classic sex prop, for vanilla and kinky people alike. Cuff your partner to the bed, to a kitchen appliance, or even to a part of your body. You can even roleplay as a cop and convict. Just make sure you don't lose the key!
Another form of restraint, which allows for even more flexibility, is bondage rope. The internet is full of tutorials for fancy knots and complicated positions you can tie someone into. If you've got fastidious fingers and a little know-how, rope can help you get into all kinds of sexy situations.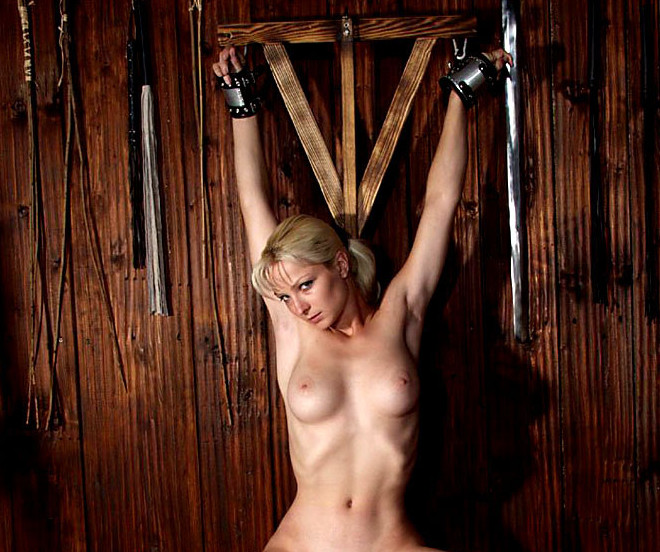 /p>
And should you feel like really restraining someone… well, there's always a straitjacket!
Sensory Deprivation
One of the more vanilla ways to practice BDSM is to bring a blindfold into the bedroom. As long as you trust your partner, this is a great way to ease into kinkier play. When you can't see, your partner can have a lot of fun surprising you, teasing you with different sensations, and being in control without making you feel totally incapacitated..
For an added element of risk and submission, you can add a ballgag into the mix. It'll keep you from talking so your partner gets to call all the shots. Just make sure that you have a "safe-signal" established – it's the non-verbal equivalent of a safeword, something you can do with your body that indicates your partner has gone too far and you'd like them to stop immediately.
For sensory deprivation enthusiasts, the best option is a full-face mask. When you wear one of these, you can't see, and your ability to hear and speak is dampened. Most of your sensory experience comes from whatever's touching your body, which is an optimum state in which to have mindblowing sex!
Be Safe and Have Fun
BDSM can be emotionally taxing when it's done wrong, and sometimes even when it's done right. If you're venturing into kinky play for the first time, it's very important to establish a safeword and talk about boundaries ahead of time. You and your partner both need to know where each other's hard limits are, or your play will never be emotionally safe.